APIE 커뮤니티 여러분,
February certainly reminded us to take care of one another while inspiring us to engage in additional acts of kindness as our community faced even more challenges. Throughout the pandemic and other unpredictable events, I remain grateful for our APIE community of volunteers and stakeholders who care so much for our students and their families. It reminds us that now more than ever, we are in this together and that we can't do it alone.
As volunteers, we may sometimes wonder, "Is what I'm doing really helping?" When it comes to working with our students, the answer is a resounding, "Yes!" We asked 100 of our math students at Dobie Middle School if they liked working with their volunteers, if they thought their volunteer was helping them to better understand math, and if they wanted to continue to work with a volunteer in the spring semester. Overwhelmingly, students replied in the affirmative, making comments such as, "They make it fun," "They're patient," and "I'm more comfortable asking questions in our small group."
Their positive responses assure us that our volunteer work and APIE Programs are beneficial to our students. In the midst of the various crises, we can latch on to this good news and let it inspire us to keep showing up for students.
I remain deeply moved and inspired by Amanda Gorman's Inaugural Poem, "The Hill We Climb," and her words:
When the day comes we ask ourselves,
where can we find light in this never-ending shade?
For there is always light,
if only we're brave enough to see it.
If only we're brave enough to be it.
The new year is off to a very different start than any other we've experienced, and we've learned to come together to support one another. By engaging with APIE, you are part of our corps of community supporters for AISD students; you are a part of what makes our Austin community so special—so much so, that even in a historic winter storm coinciding with a global pandemic, we not only persevere, but shine.
Thank you for your support,
Cathy Jones, Ph.D.
전무 이사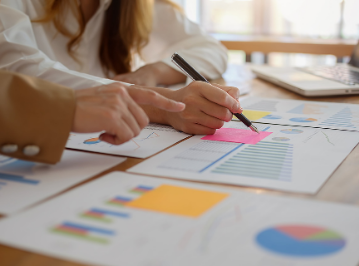 2019-2020 Annual Program Evaluation Published Online
Austin ISD's Department of Research and Evaluation recently completed and published APIE's annual program evaluation for the 2019-2020 school year. Although the school year was disrupted by the COVID-19 pandemic, APIE quickly shifted to support the development of online curriculum, communication with students, and facilitation of instruction in a virtual environment (using virtual office hours, Blend lessons/assignments, Remind messages, and book recordings). Last year, APIE served 2,441 students in grades 6 to 11 through 수학 교실 코칭, 대학 준비, and our GEAR UP partnership. Significantly greater percentages of APIE's College Readiness program participants took the Texas Success Initiative (TSI) Assessment and met college readiness requirements in reading and writing, outperforming a matched comparison group. When students meet TSI standards, they are eligible to enroll in Austin ISD's Early College High Schools and other college-level coursework, helping them get a head start on their education and career goals. Check out the 2019-2020 요약 and the 2019-2020 프로그램 평가 to learn more.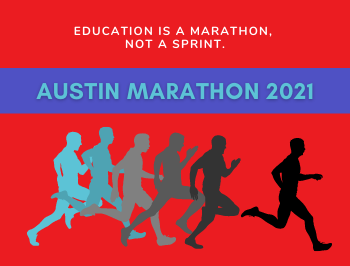 The Austin Marathon is Coming Up 
It's March, which means that next month  is the 오스틴 마라톤!  Joining our fundraising team is a great way to support APIE within your circle of friends. It's easy to get support through social media, as one of our team members shared with us. "I asked my friends to give in honor of my birthday, and within a few hours I had several donations. I think people recognize the challenges students are facing because of the pandemic and want to support organizations like APIE that are working to make a difference." Every dollar we raise counts! The first $10,000 raised will be generously matched by the Moody Foundation. Sign up to be a fundraising team member or support our team on our GoFundMe 페이지.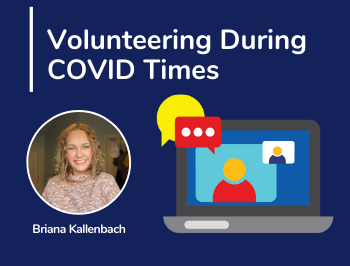 An Inside Look at the Virtual Volunteering Experience
In our latest blog post, Math Classroom Coaching volunteer and current APIE Communications Intern Briana Kallenbach shares her experiences about volunteering before and during the pandemic. Briana is a junior at the University of Texas majoring in Communication and Leadership. She first learned about APIE by volunteering through a social work class. Briana describes the challenges of adjusting from an in-person to a virtual learning environment. While it isn't always easy for the volunteers, she says she recognizes how valuable it is for students when volunteers are a consistent presence during these times of uncertainty.
더 많은 APIE를 원하십니까? 우리를 따르라!