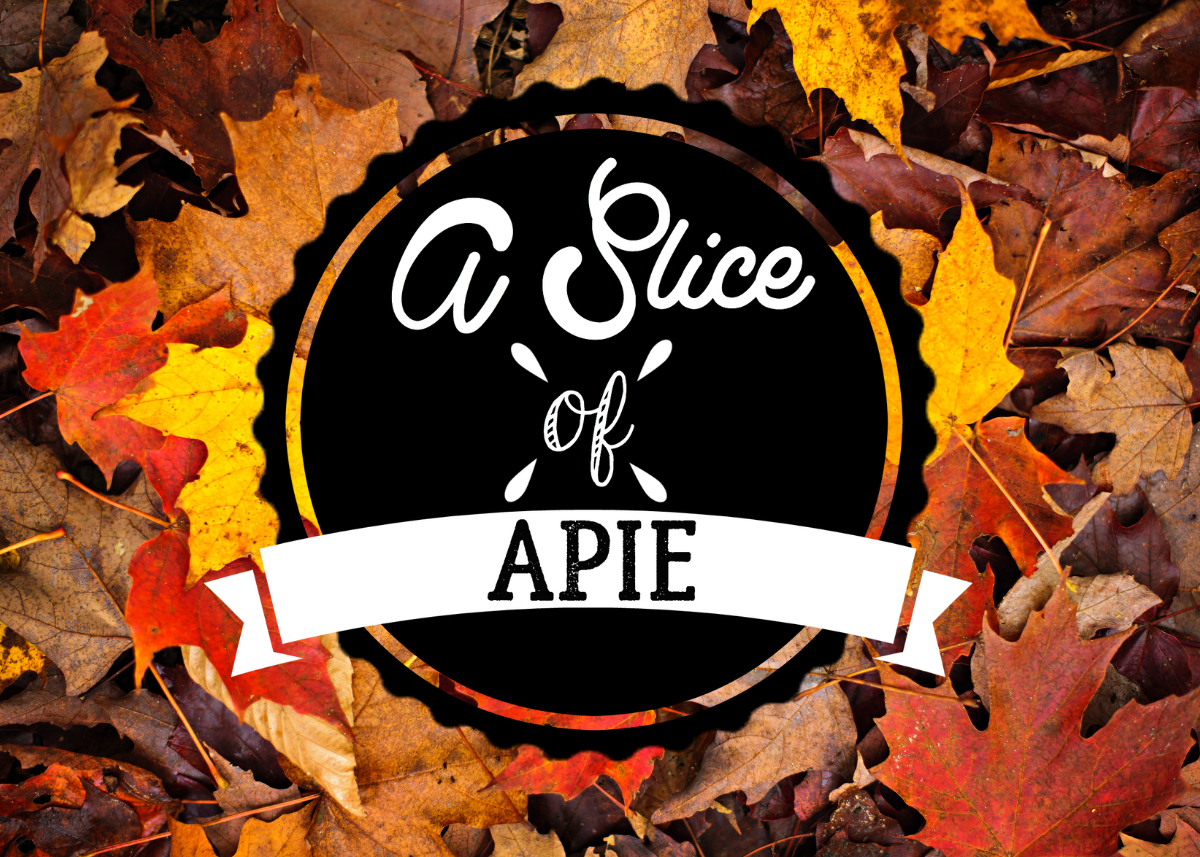 Dear APIE Friends and Supporters,

Fall is finally upon us and cooler weather is starting to prevail. As we settle into this 2023-24 school year, I have an important question for you: do you have time to give one hour a week to students in your community? Volunteering in APIE's math and mentoring programs can have a significant positive impact on students' lives and their overall development.

Not only do we have staff tutoring hundreds of students at AISD's seven Early College High Schools to ensure they are well-prepared for post-secondary opportunities, but we offer volunteer-led programs too! Our mentoring program seeks caring adults to mentor students by checking in with them once a week and engaging in meaningful conversations about things that are important to them. Mentoring relationships can help students feel supported and encouraged. 

Our Math Classroom Coaching Program provides another option for serving your community as a volunteer. We serve Dobie, Webb, Martin, and Covington middle schools located in north, central, and south Austin.  In addition to our focus on math, we encourage students to have a growth mindset to tackle challenges and develop their problem-solving skills. As a Math Classroom Coach myself, I find the positive experience that comes with supporting young learners is the highlight of my week!

Volunteering with APIE is easy and rewarding. It makes a difference in the lives of our students and makes our community stronger.  What a great way to support public schools. As Superintendent Segura says, "Strong schools make a stronger Austin."

In whatever way you support APIE – as a volunteer, a donor, or as a runner on our Austin Marathon team – I want to thank you.  It takes each of our contributions to achieve our mission.
ရိုးသားစွာဖြင့်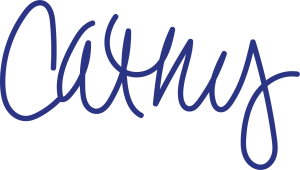 Cathy Jones, Ph.D. | Executive Director
Celebrating the GEAR UP Program
GEAR UP (Gaining Early Awareness and Readiness for Undergraduate Programs) is a seven-year federal grant from the U.S. Department of Education promoting college readiness and success through multiple strategies and activities. Austin ISD received the GEAR UP grant in September 2017, and APIE began supporting GEAR UP students in the spring of 2018.

Many of our GEAR UP Advocates have been working with the same students for 5+ years, including Bridgette Gomez, who currently works with students at Crockett အစောပိုင်းကောလိပ် High School တွင်. "Working with GEAR UP for the last five years has been one of the most rewarding experiences of my life," Bridgette says. "I'm truly so honored to have been able to form positive relationships with all my students and be a witness to all of their growth and success."

This GEAR Up cohort will be graduating in May with the class of 2024. Diane Feldman, a GEAR UP Advocate at အရှေ့မြောက်ဘက်အစောပိုင်းကောလိပ်အထက်တန်းကျောင်း, shared with us her experiences working with these students as they wrap up their time in high school. "I started GEAR UP when the kids were in 7th grade. The best thing about being around for five years is seeing how the kids have matured and improved in their academics," Diane says. "It will be sad to say goodbye, but also exciting to see what they will do after high school."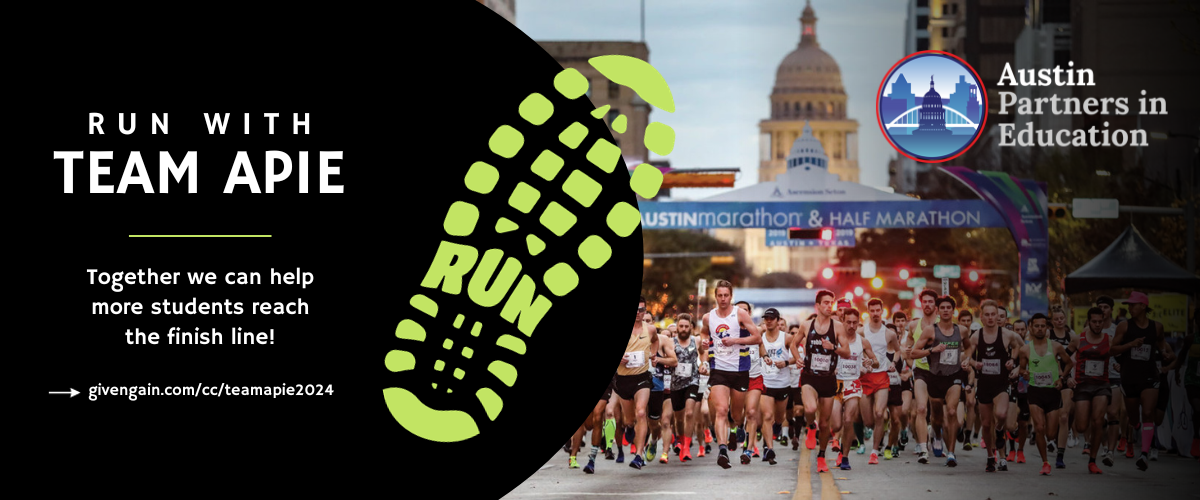 Run with APIE in the 2024 Austin Marathon
Austin Partners in Education is honored to be an official Austin Marathon Gives Charity for the 2024 Austin Marathon. This year, the Marathon will take place on Sunday, February 18, 2024. In 2023, we raised over $32,000 through our team of runners, fundraisers, sponsors, and volunteers! We're looking forward to surpassing that goal this year with your help on our GivenGain fundraising page.

If you're planning on running in the upcoming Austin Marathon, we'd love to have you on Team APIE! Put your hard-earned miles to work by supporting Austin ISD students. As a bonus, the first 10 runners to raise $250 will receive free race registration, on us! Learn how to sign up on our Austin Marathon events page. If you have any runners in your life, please help us spread the word about this opportunity. In addition to running on Team APIE, you can also visit our website to learn other ways to support APIE through the 2024 Marathon.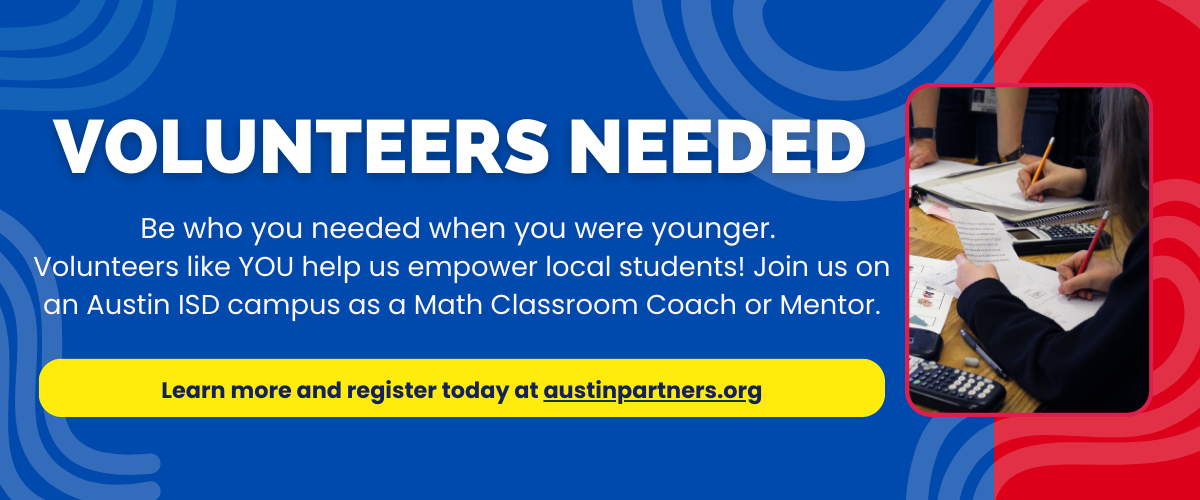 Volunteer with APIE

There's still time to be a Math Classroom Coach or Mentor this school year! For only about an hour each week, you can make a big difference in students' lives. Visit our website to learn more and register. If you have any questions, reach out to us at volunteer@austinpartners.org.