교육은 스프린트가 아닌 마라톤입니다
APIE is honored to be selected as an official Austin Marathon Gives Charity for the 2022 오스틴 마라톤. This year's Marathon will take place on Sunday, February 20, 2022. In 2021, we raised nearly $30,000 through our team of fundraisers, sponsors, and volunteers! We're looking forward to surpassing that goal with your help on our GivenGain fundraising page. The first $10,000 we collectively raise will be generously matched by the Moody Foundation. Learn how you can be a part of our team and get involved below. Thank you for your support and efforts on behalf of APIE and the 2,500+ students we serve each year!
RUN: If you are running in the Marathon, select us as your benefiting charity and be a part of our team!
Runners Who Haven't Registered for the Race: Complete the registration process at youraustinmarathon.com and mark interest in running for APIE as an official charity. Next, set up your fundraising page on GivenGain.
FUNDRAISE: You don't have to run to join our fundraising team! We're looking for 50 members this year. There's no minimum to raise; every dollar counts!
To Register: Set up your fundraising page on GivenGain.
VOLUNTEER: Join us at our aid station on race day! This is a great one-time volunteer opportunity for individuals or groups. This year we will be at Mile 5, located at 1919 S. 1st Street. Sign up to register at: https://bit.ly/APIEaidstation.
GIVE: You can make a gift to our GivenGain fundraising page below, or support a specific runner and/or fundraiser's APIE campaign!
A Special Thank You to Our 2022 Marathon Sponsors
A+ Federal Credit Union | Jogger Level | $3,000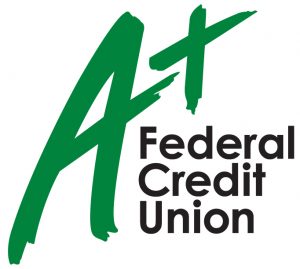 Cushman & Wakefield | Walker Level | $1,500