Austin Partners in Education (APIE) is pleased to announce the selection of four new members to the APIE Board of Directors, who will each be serving for a three-year term. APIE's Board of Directors includes leaders from the education, business, and faith-based communities in Austin. It is the Board's responsibility to provide guidance in the overall operation of APIE, and raise awareness of our services to gain additional support to enable us to fulfill our mission. Read on to learn more about our new board members and why they were interested in joining the APIE Board.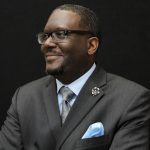 Rev. Dr. Daryl L. Horton | Pastor | Mt. Zion Baptist Church
Rev. Dr. Daryl L. Horton has more than 20 years of ministry experience, and is currently a member of the National Association for the Advancement of Colored Peoples (NAACP) and the Baptist Ministers Union of Austin and Vicinity. He has served on many nonprofit and community boards in Central Texas, including Austin Habitat for Humanity. Rev. Dr. Horton earned a Doctor of Ministry from Brite Divinity School at Texas Christian University in Ft. Worth. Through serving on the APIE board, he would like to gain new insights into AISD's connection to the greater Austin community. Rev. Dr. Horton hopes to help promote innovative solutions to current challenges.
Eric R. Kase | President/CEO | A+ Federal Credit Union
Eric R. Kase is a senior credit union executive with 25 years of financial service experience committed to evolving member and associate satisfaction, community impact, and financial health. He previously served on several boards in Wisconsin prior to moving to Austin. Kase earned a Master of Business Administration from the University of Wisconsin in Madison. He would like his work with APIE to positively impact as many students as possible in a meaningful way. By working more closely with APIE, Kase would like to better understand the current and future needs of Austin ISD students. Through this knowledge, he hopes that A+FCU can continue to evolve their support of APIE and other education-based organizations in order to maximize the credit union's contributions both financially and through volunteerism.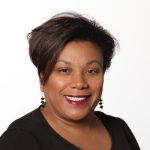 Angelia McFarland | Director, Product Marketing, Programs and Operations | Dell Technologies
Angelia McFarland is an accomplished marketing executive skilled at gaining buy-in strategies and implementing them across global organizations. She is also an entrepreneurial leader with experience in start-ups, executive management, and nonprofit development. McFarland earned a Master of Public Affairs from the LBJ School of Public Affairs at the University of Texas at Austin. As a technology marketer, she has a passion to help reduce the achievement gap in STEM and wants to support and assist APIE to increase opportunities for Austin students.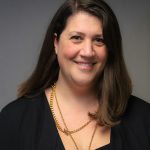 Yasmin Wagner | District 7, Vice President | Austin ISD Board of Trustees
A native Texan and a resident of Austin for 27 years, Yasmin Wagner is a child of immigrants and is the first Arab-American elected official in Austin. She has served as a trustee of the Austin Independent School District Board since 2015. As a longtime community volunteer, her advocacy has centered on women, families and children, which led her to volunteer in campus and district roles when her children were AISD elementary school students. She and her husband are the proud parents of a high school student and a 2020 AISD graduate. Wagner is a graduate of the University of Texas at Austin and has worked in the communications and marketing field for nearly three decades.